Welcome to the SUNTASTIC world of  Solar Astronomy, a dedicated website of solar activities conducted by Karachi Astronomers' Society (KAS).
Take me to the Solar Imaging Archive.
KAS is a group of mostly amateur astronomers in Karachi. It is a public group and is open for all enthusiasts of astronomy. KAS invites everyone to its events that involves star parties, telescope making and astronomical discussion sessions.
Check out what's happening new at KAS-SAP.
A New Chapter, A New Era
Being involved in solar astronomy from the start but seriously active since a few years, KAS has started a new era of solar outreach in Karachi, though we have conducted a few solar events before. Read more to know about KAS-SAP.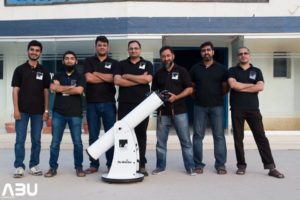 Solar Observation and Outreach Events
KAS has arranged various public and private solar outreach events in Karachi but this is just the beginning.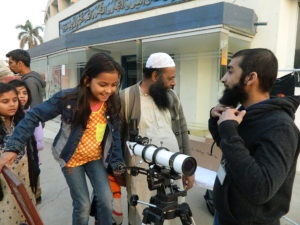 Solar Equipment
Our members own various equipment to conduct solar observation sessions and solar imaging. Read more!
Solar Imaging
Imaging the hottest beauty of our solar system, the Sun, one and only, our own star. Admire the beauty, the creation, the power which runs life on Earth. See our solar imaging catalog.
Missed Transit of Mercury? Don't worry, we have pictures and video broadcasts for you. Check out Transit of Mercury 2016 in Pakistan and enjoy the moments when Mercury was a tiny dot in front of solar disk.
Get KAS-SAP updates on your Mobile Device

Read more on thriving Solar Astronomy in Pakistan.